Area: South Wales
Holistic Dani
www.holisticdani.co.uk

Location:
Lotus Therapy Centre
, Caerphilly
Contact:
02921 660760
Therapies Offered:
Reflexology, Kinesiology, Natural Health Consultancy, Reiki Healing & Tuition, EFT, Aromatherapy Massage, Homeopathy, Angel Guidance
"As owner of Shop Holistic, I am proud to use and recommend Holistic Valley products to my clients. As a natural health practitioner, I understand the importance of using quality aromatherapy products without nasty chemicals and all our products I use personally as well"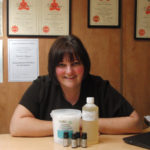 "As I work every day with Holistic Valley Aromatherapy and products, I can honestly vouch for the quality and ethical sourcing. I like using Holistic Valley products as I know I am giving my clients the very best without having to inflate my prices just to cover the cost of fancy packaging!"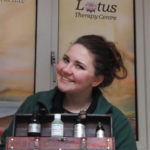 ..more to follow!
Want to be featured on this page? Just submit the following details including a picture of you with an Holistic Valley branded product and we can add you to our list!